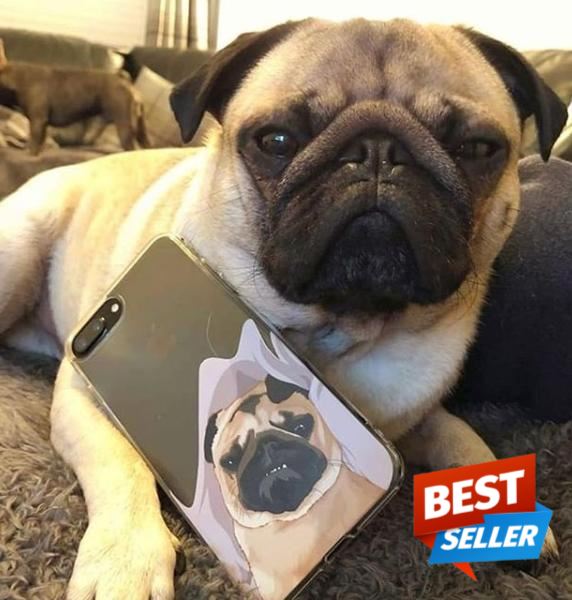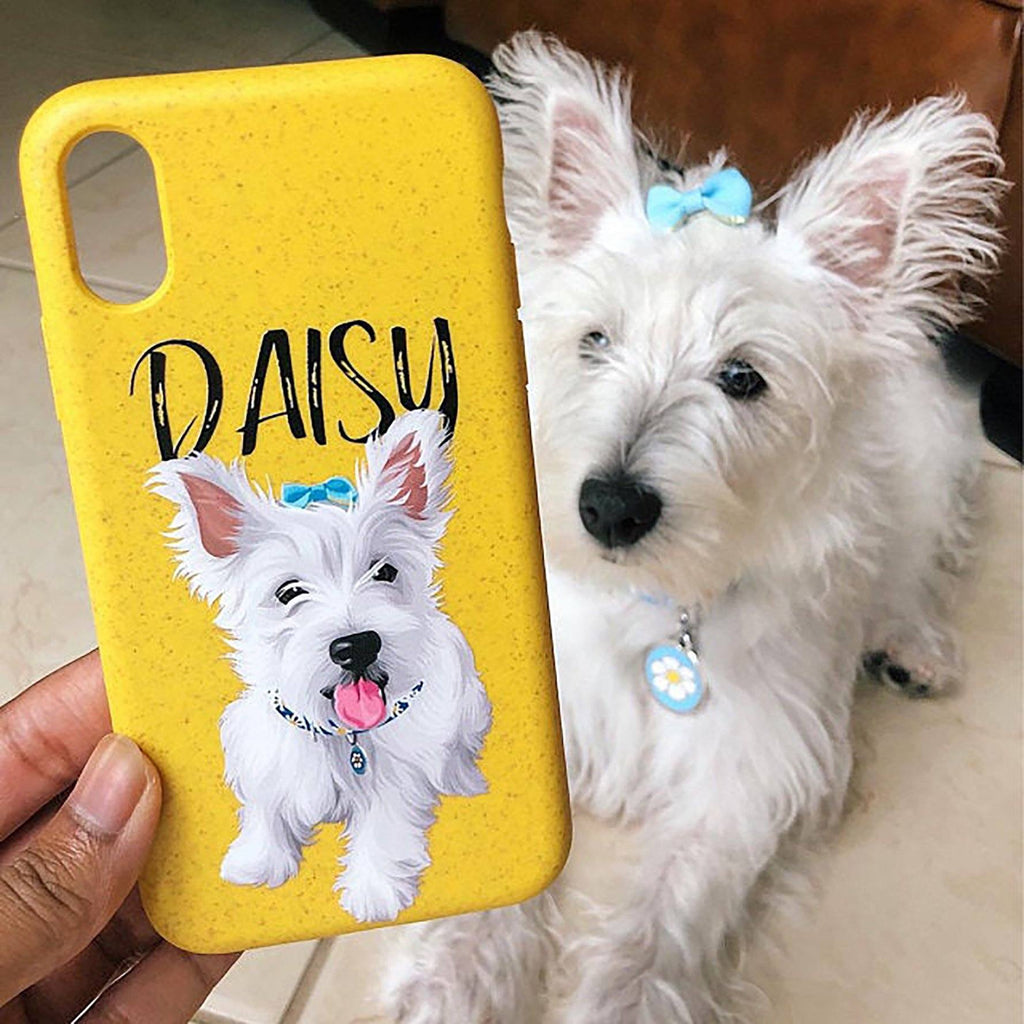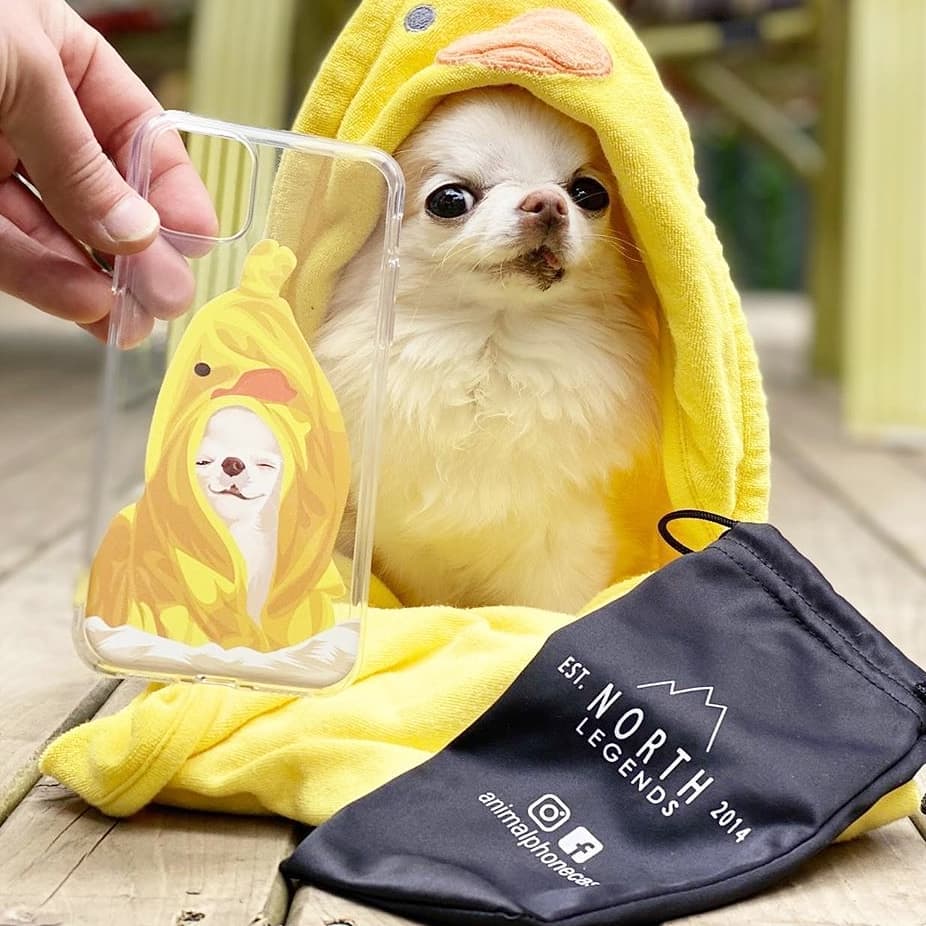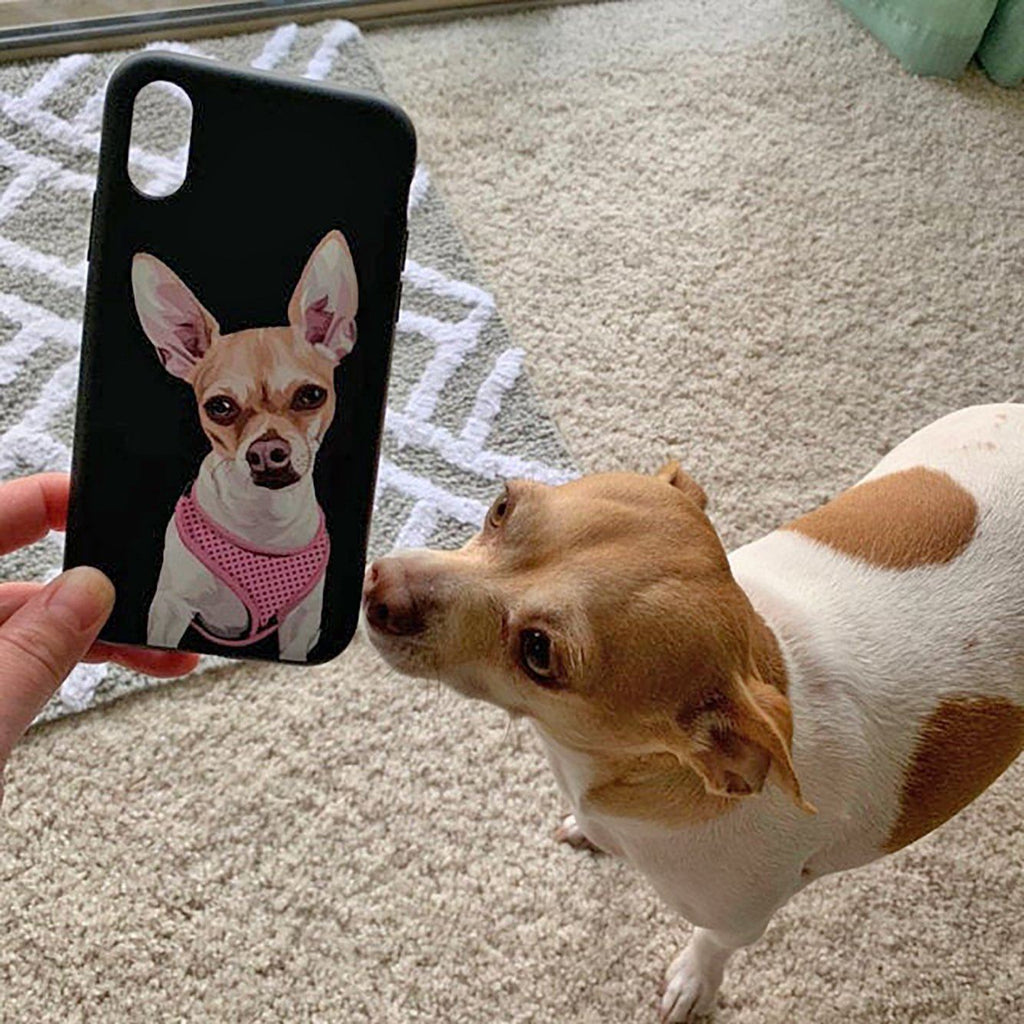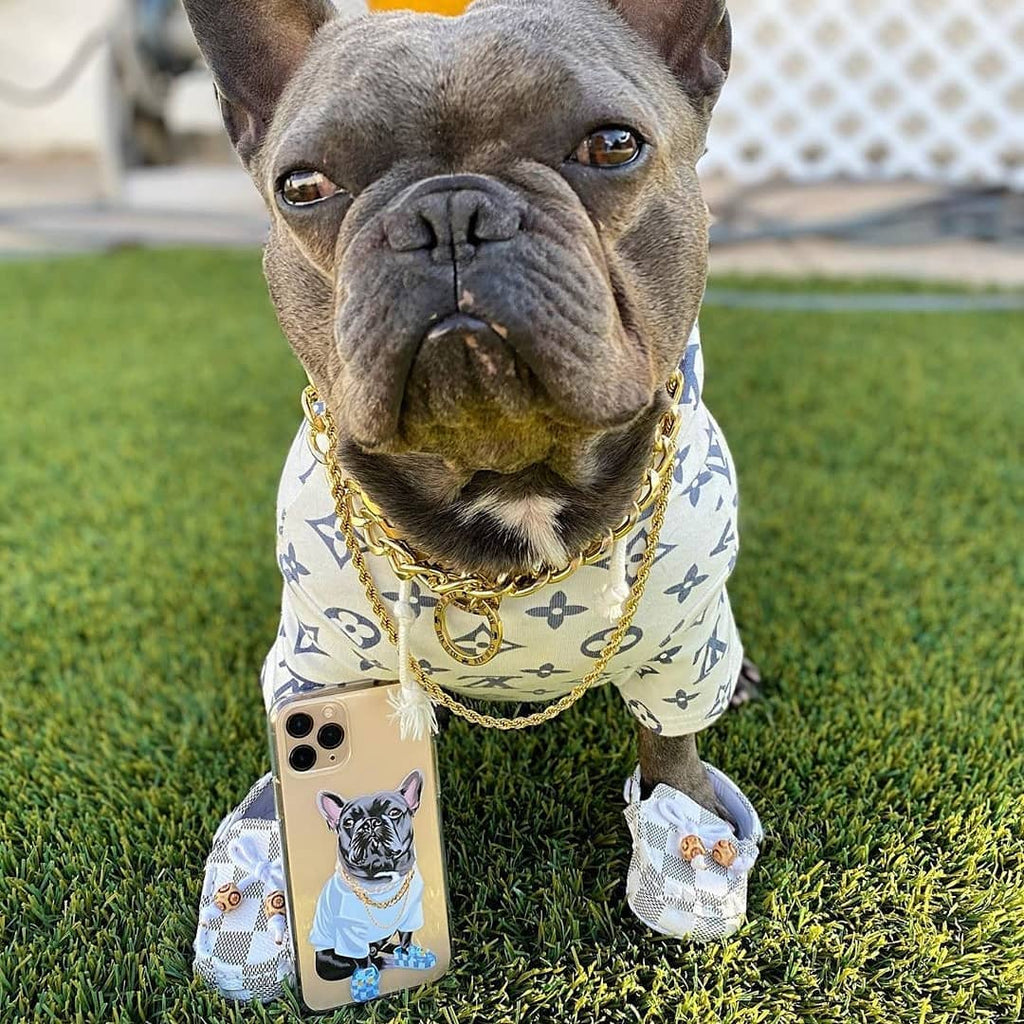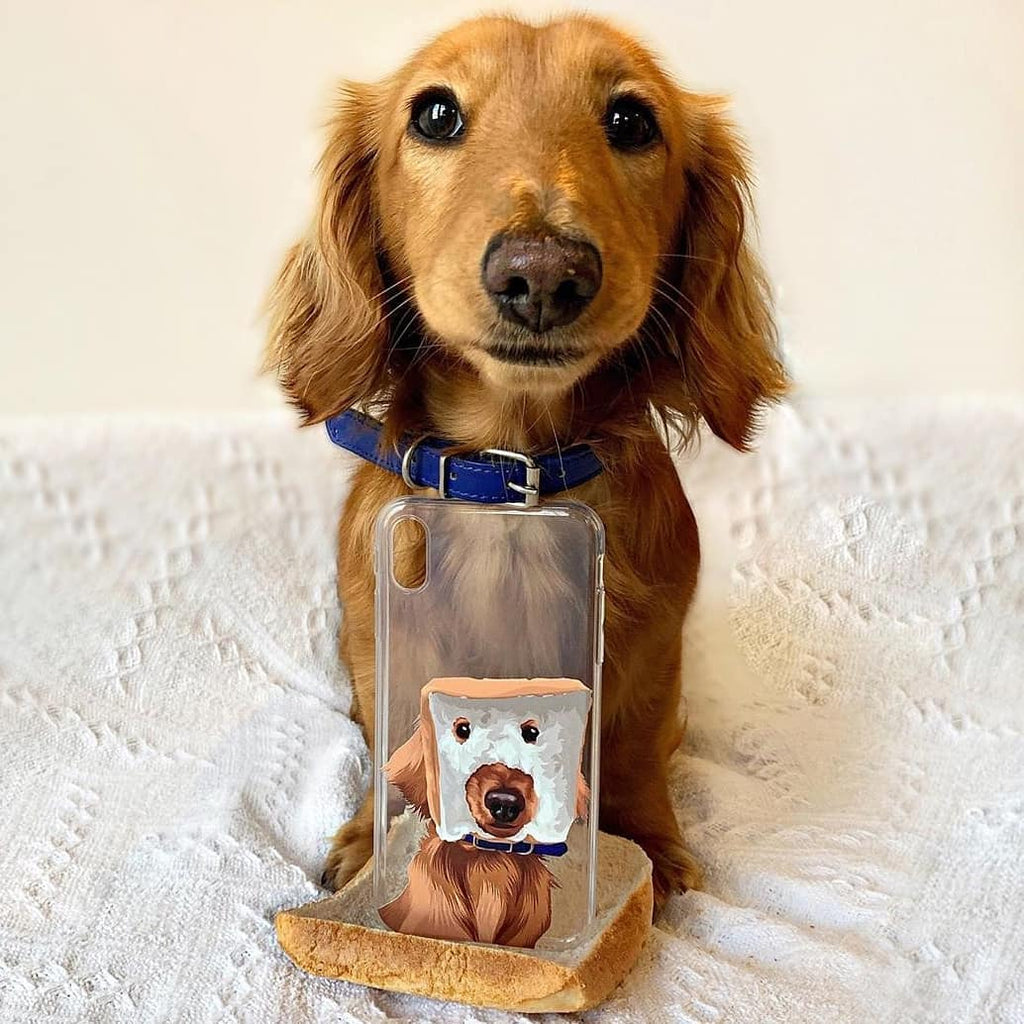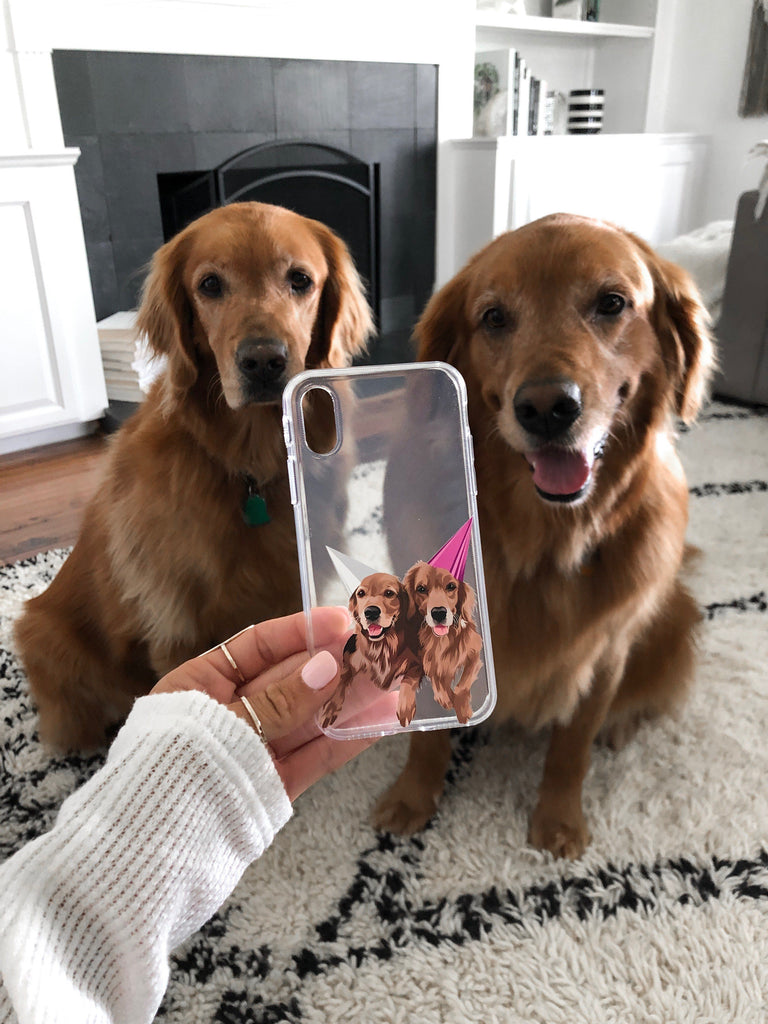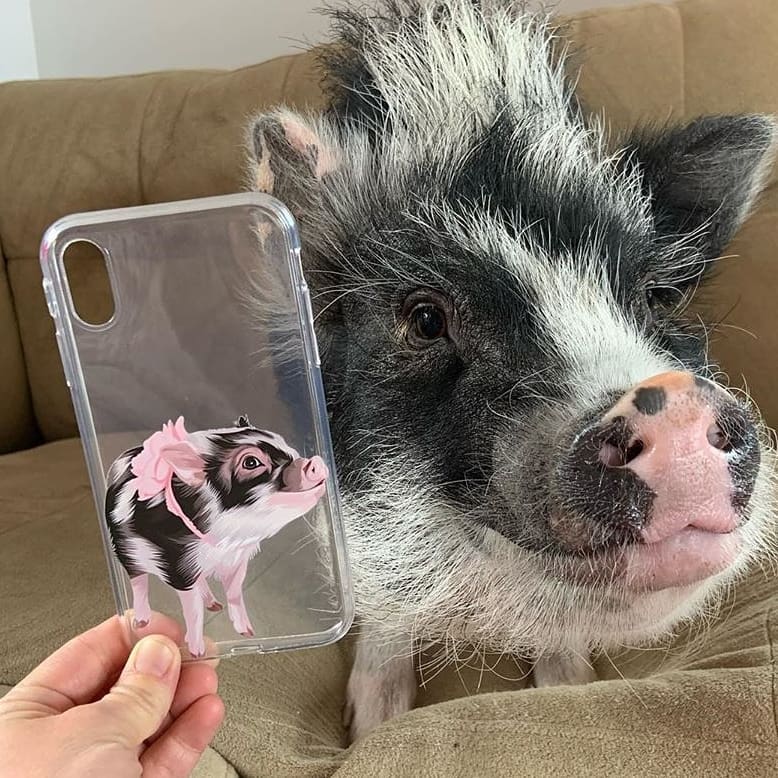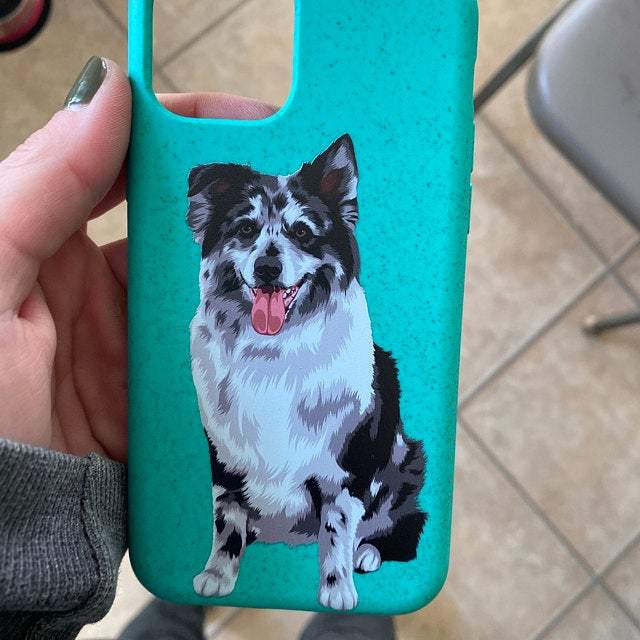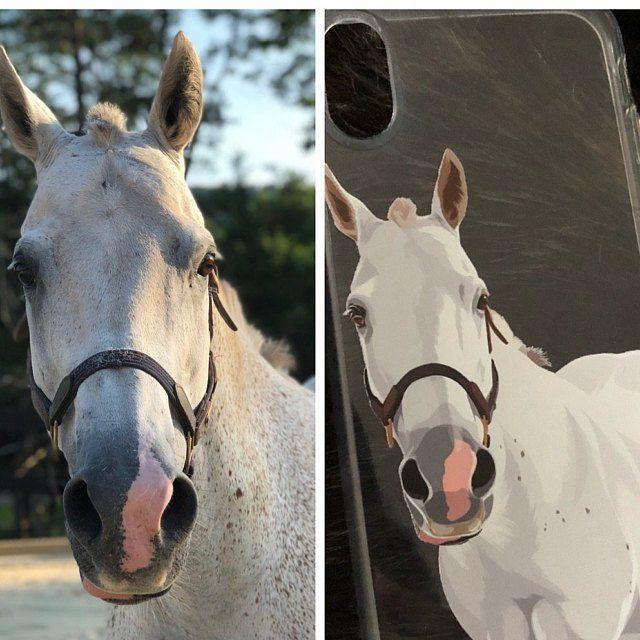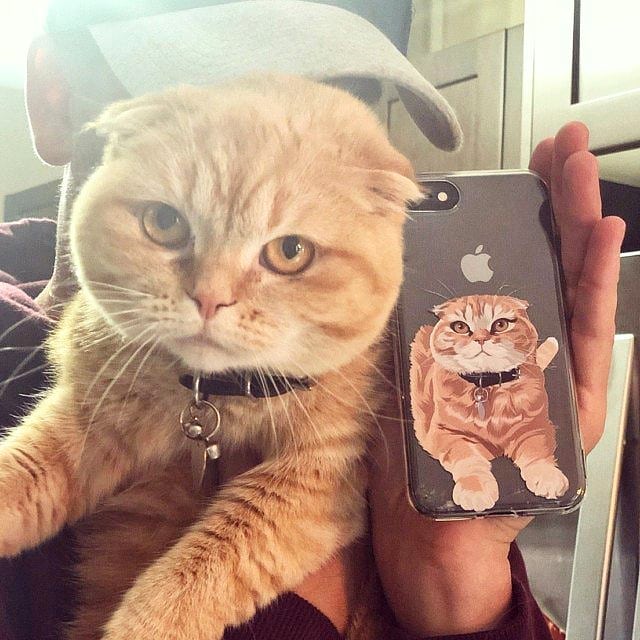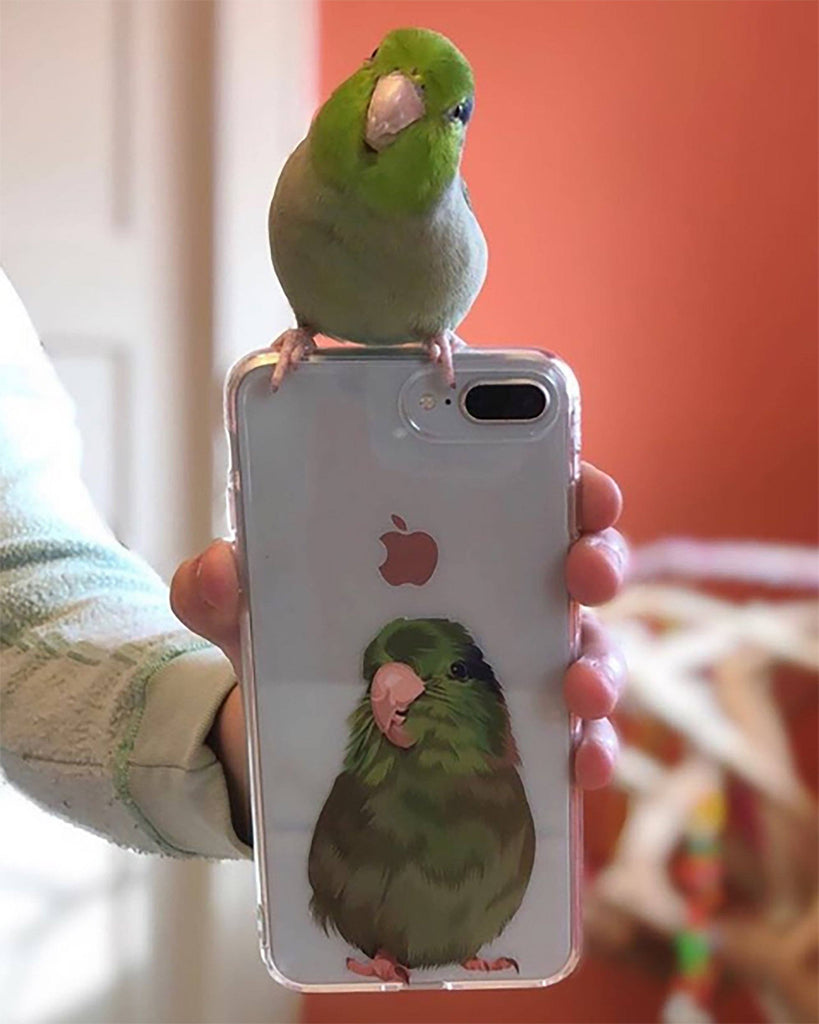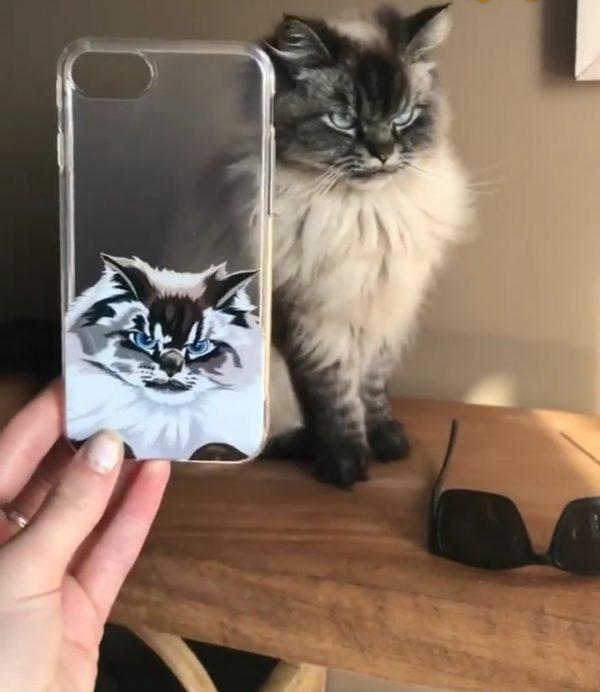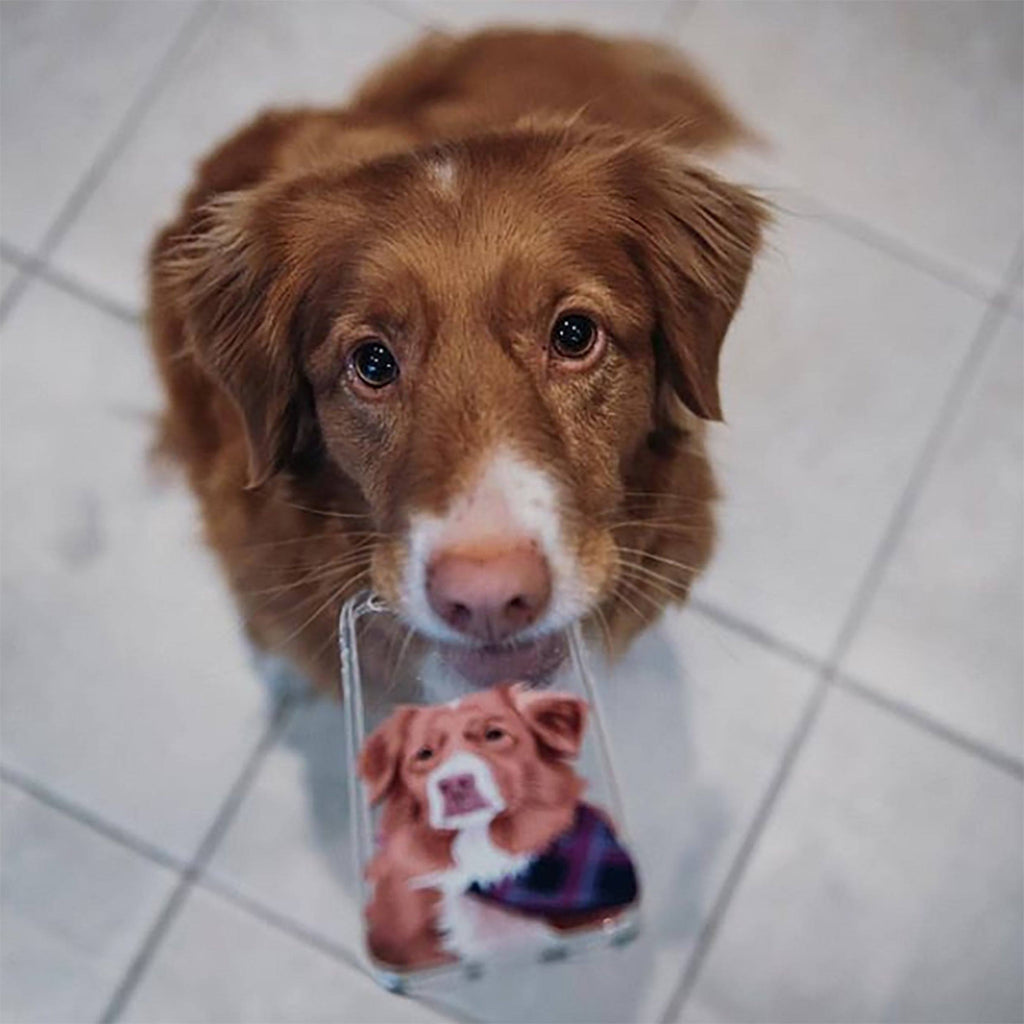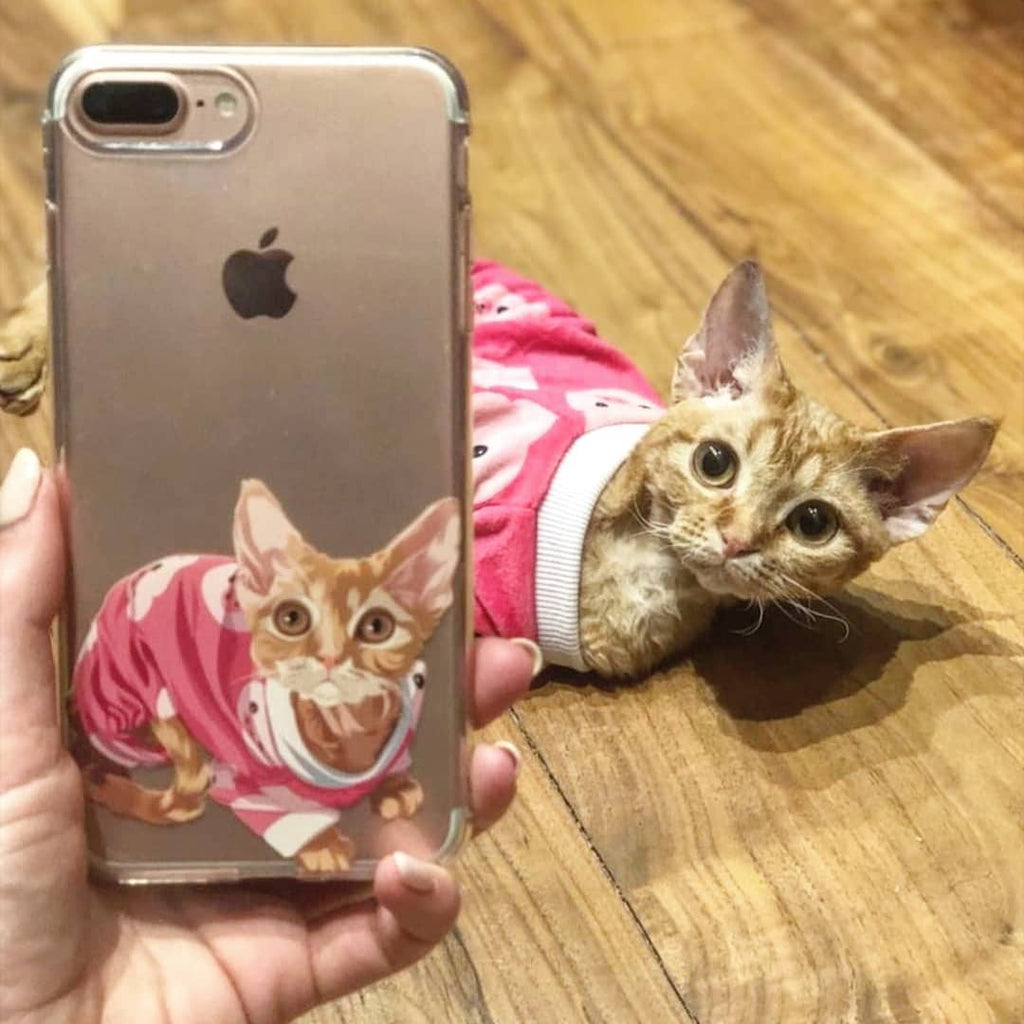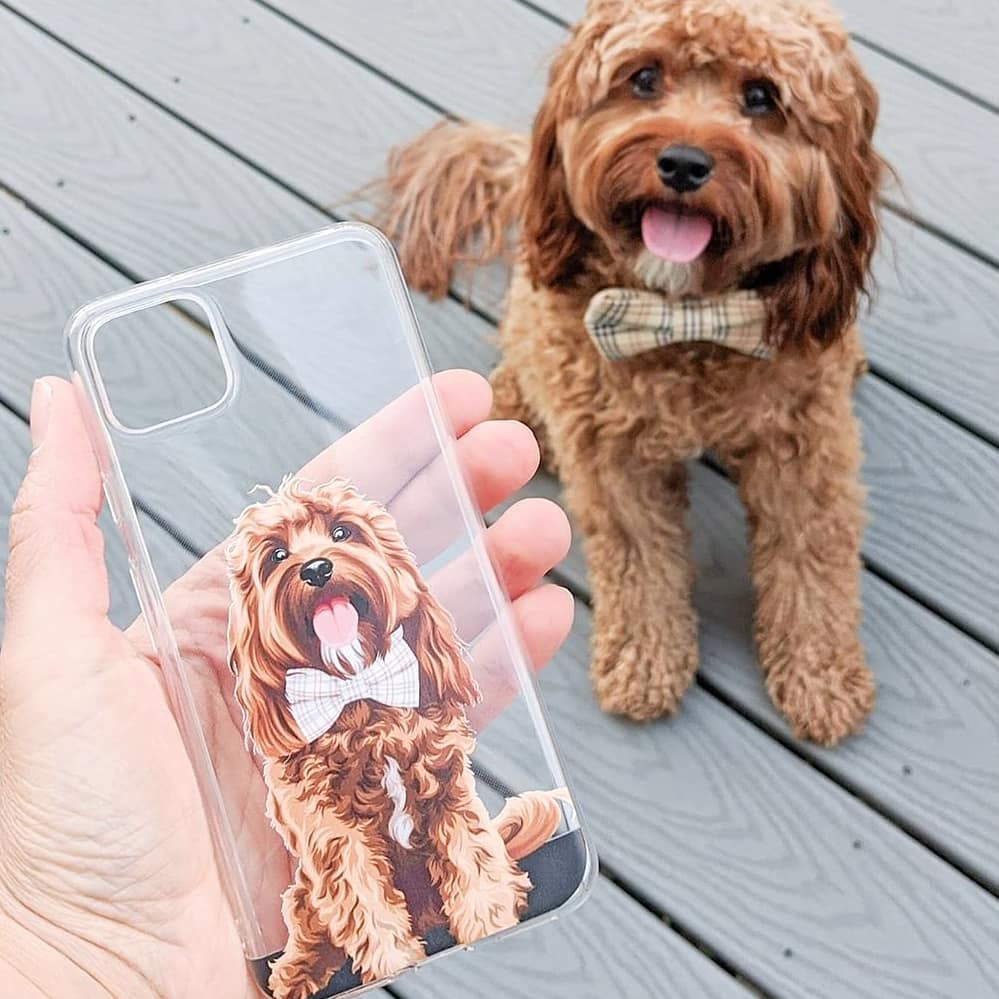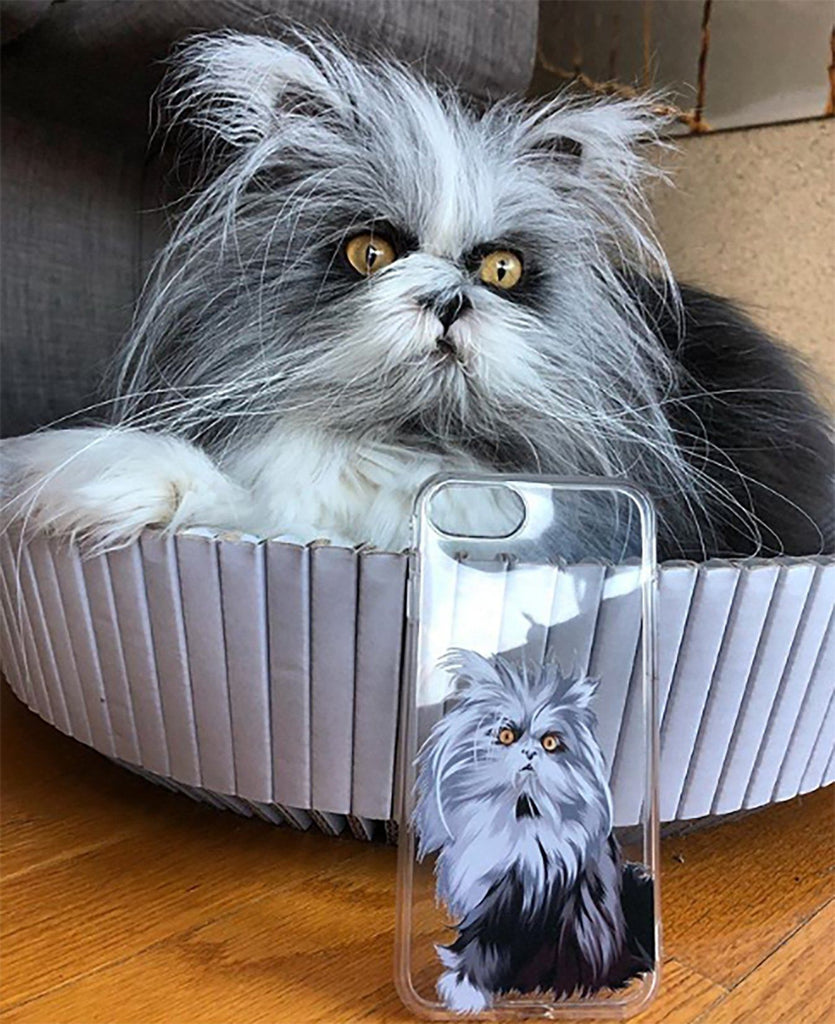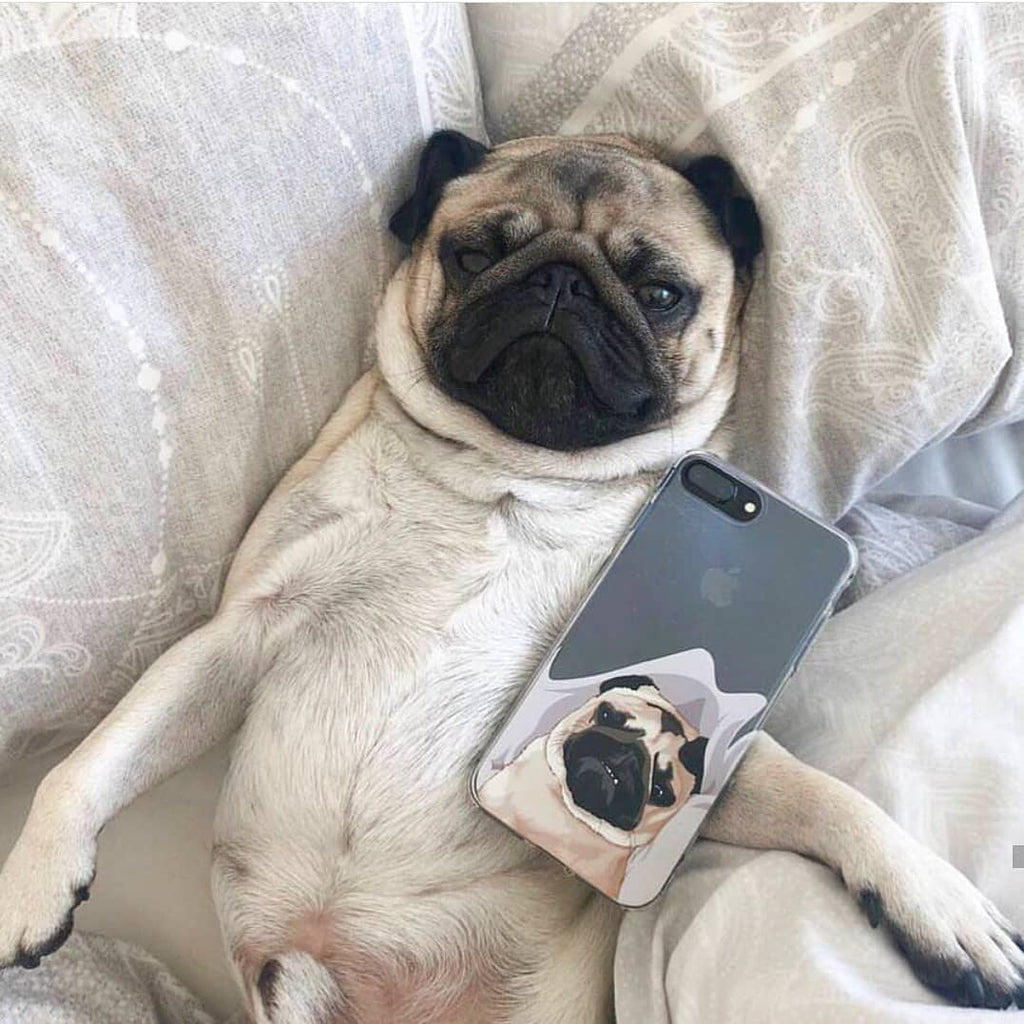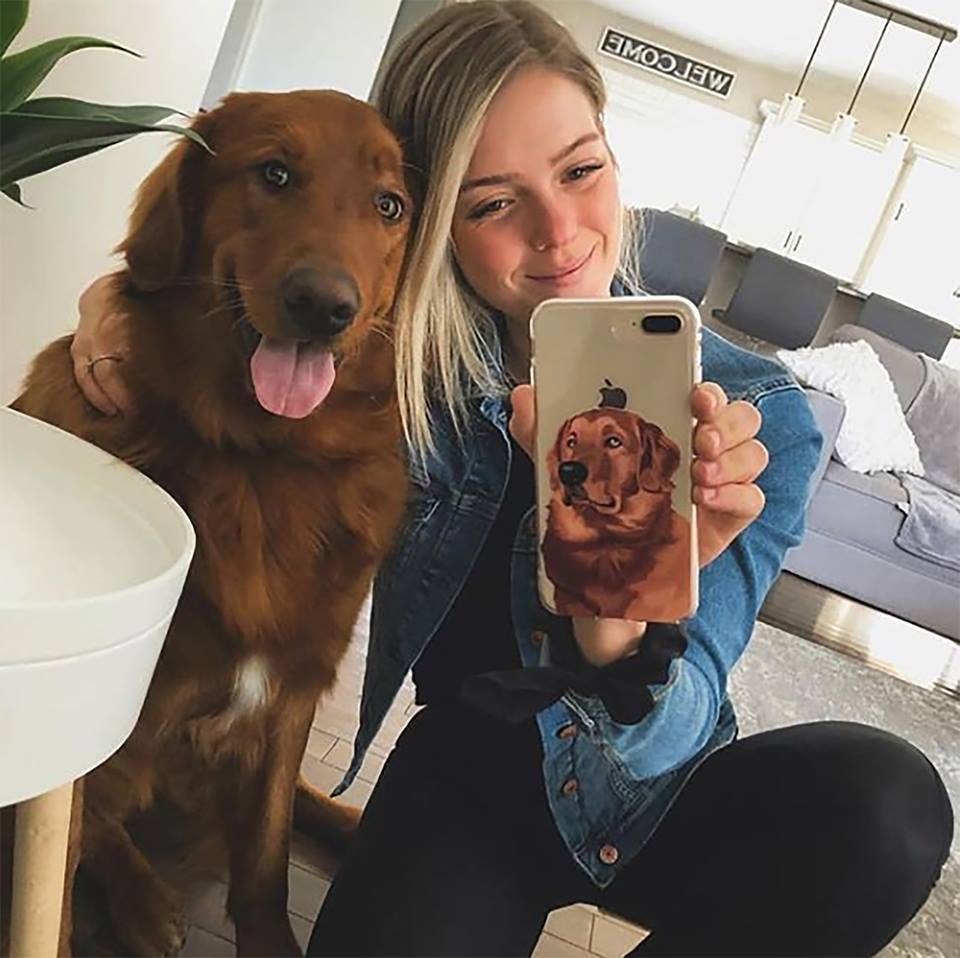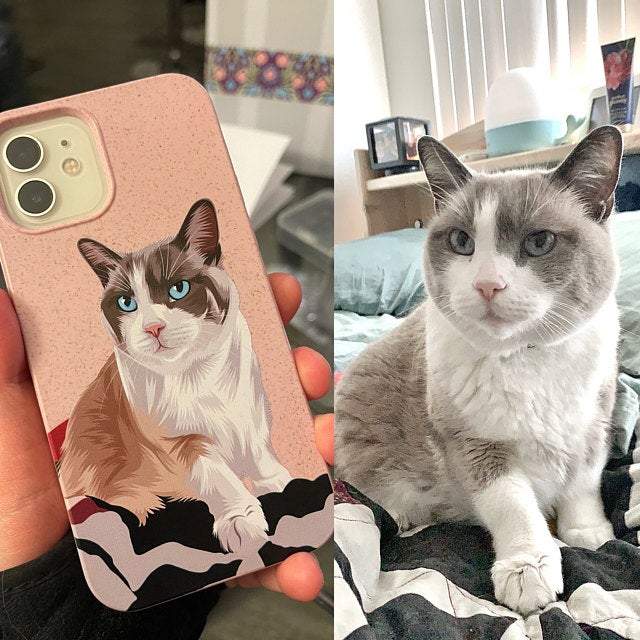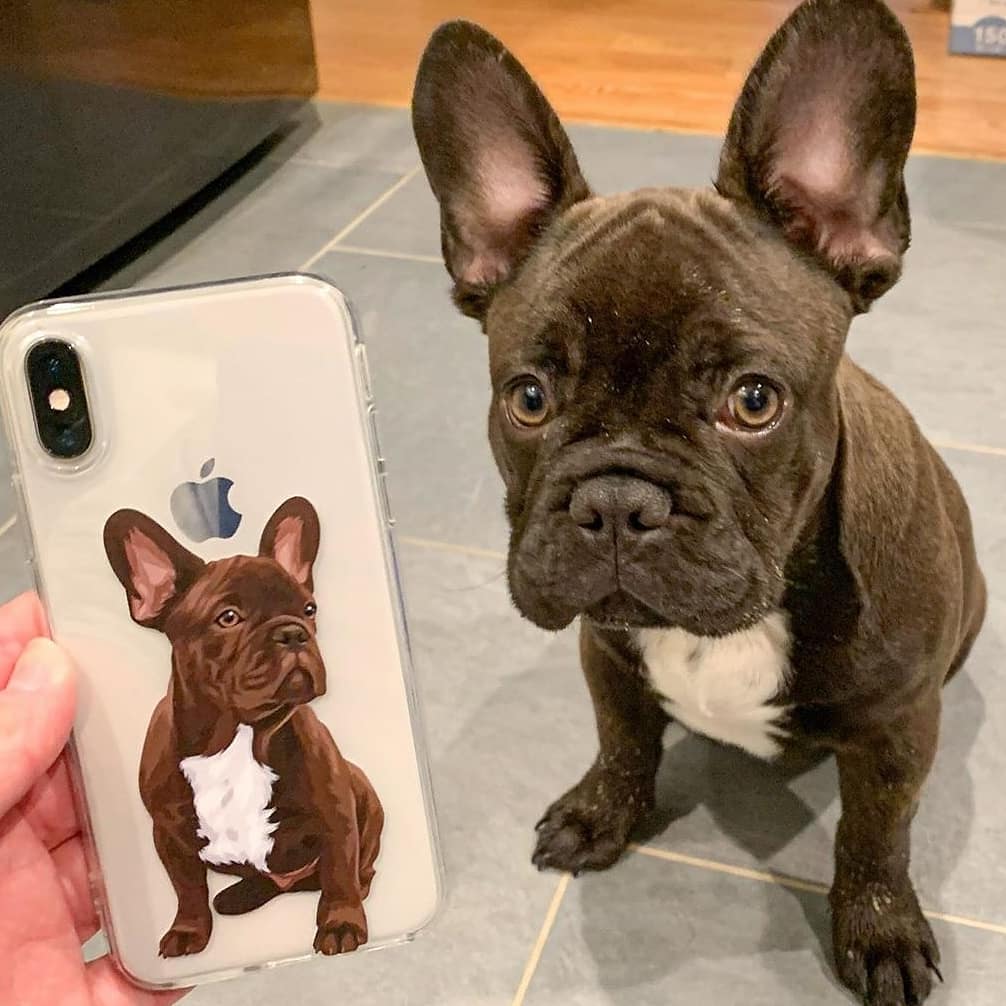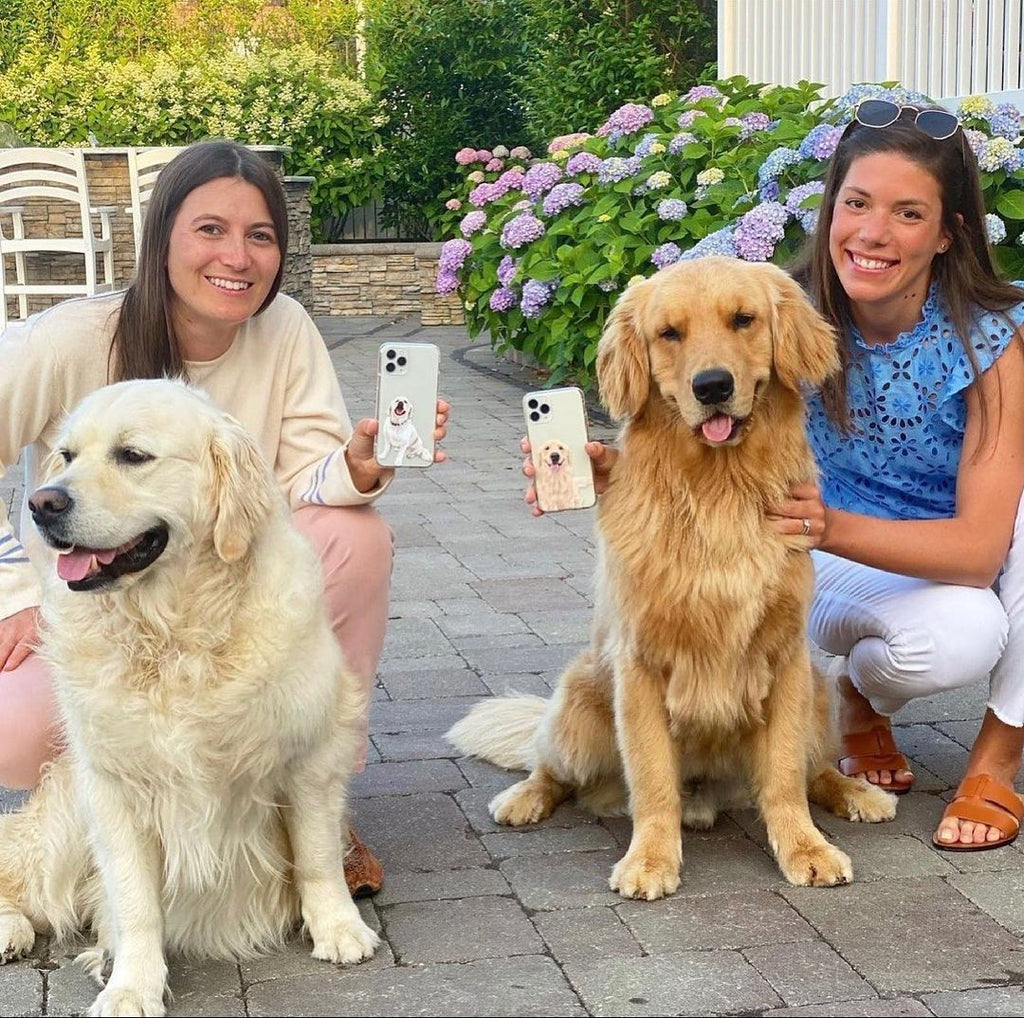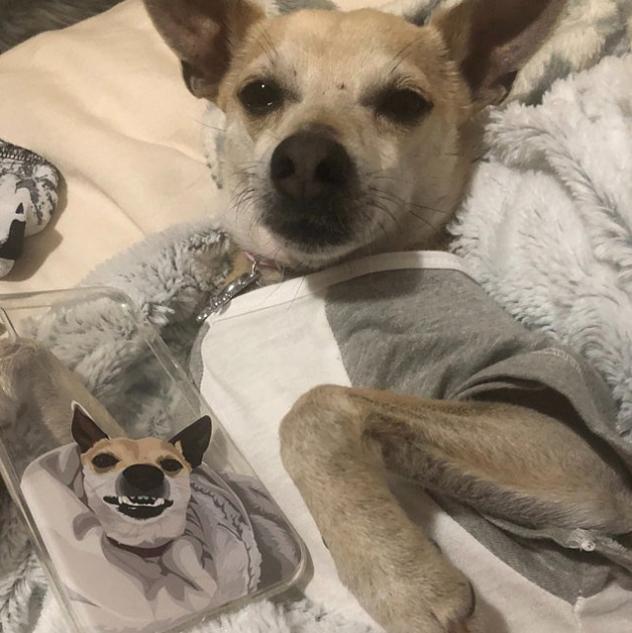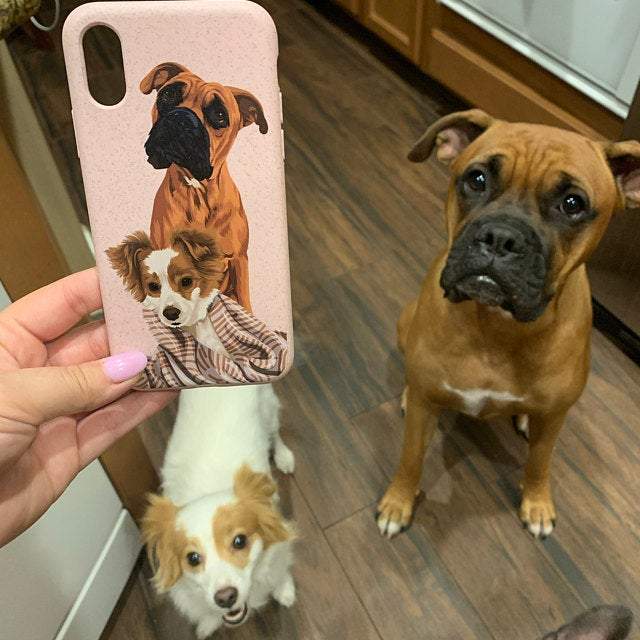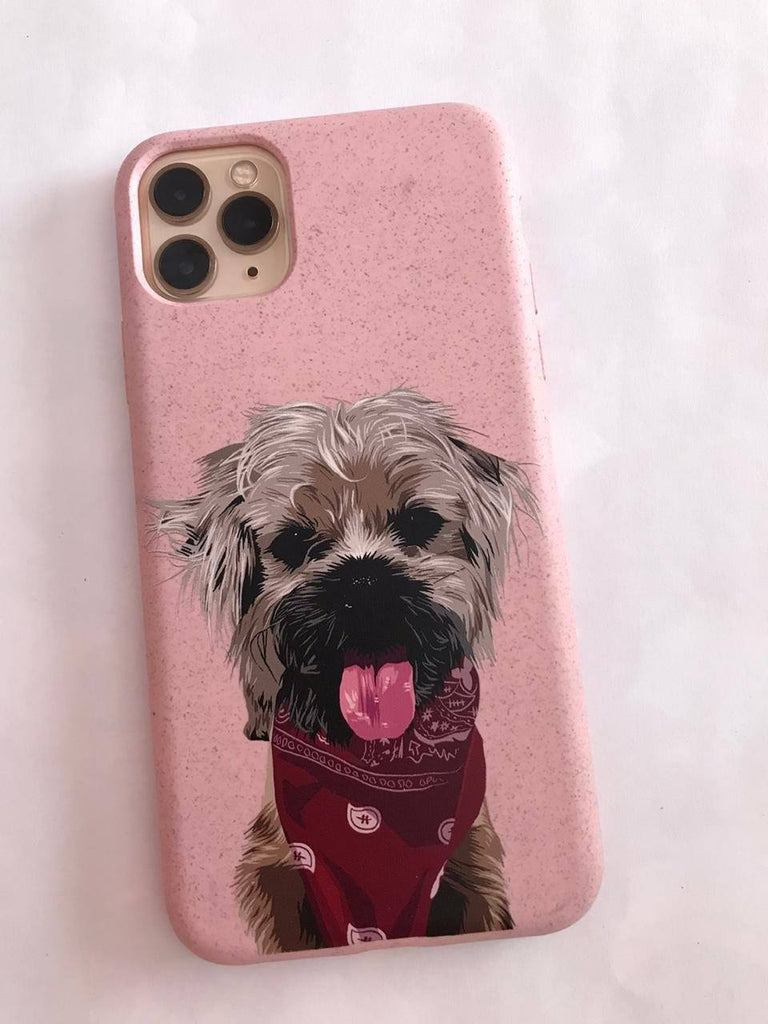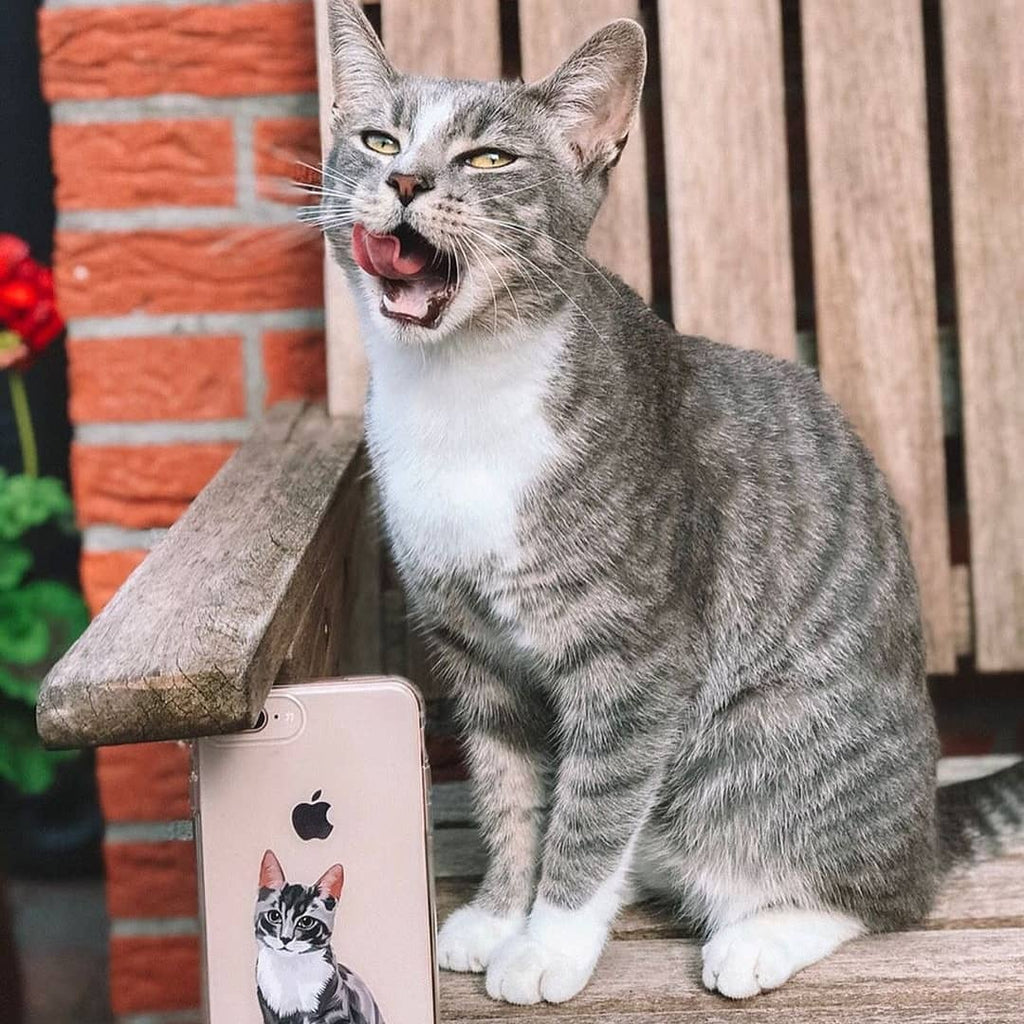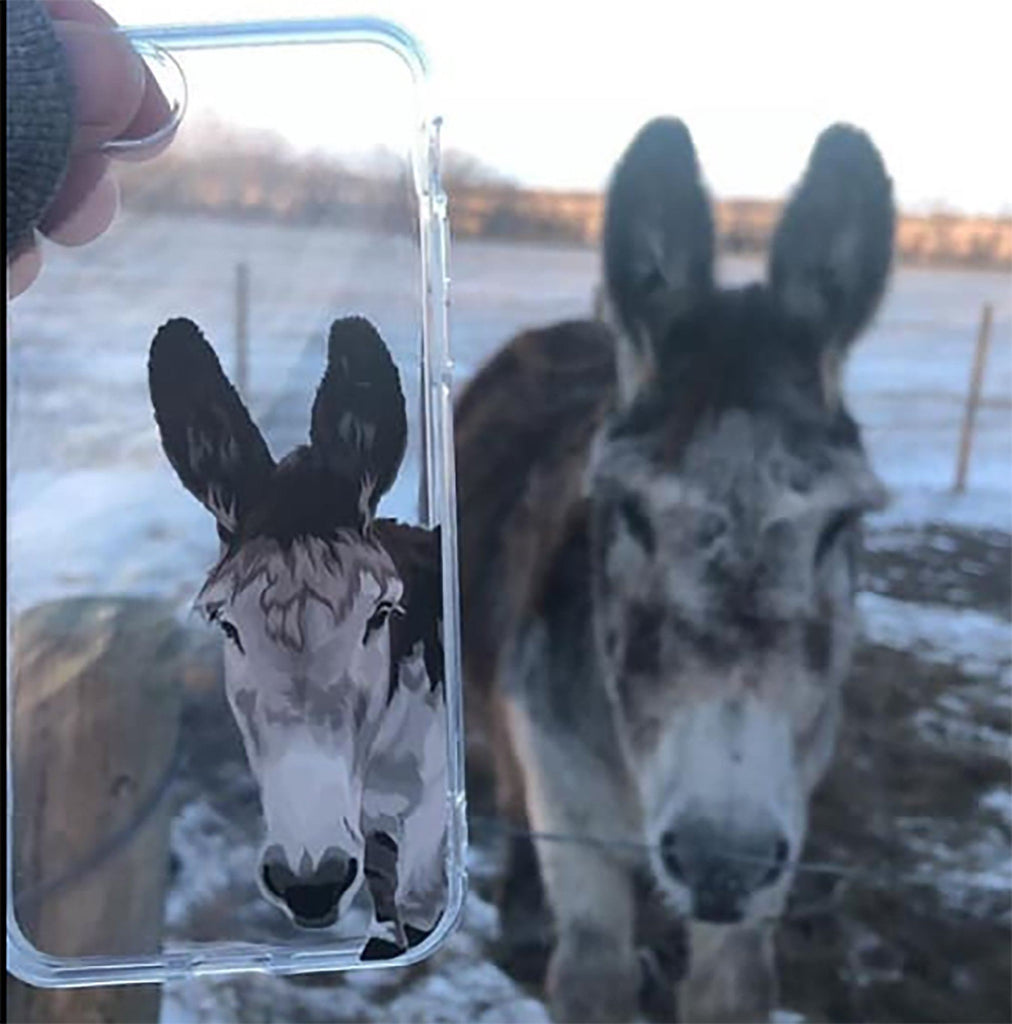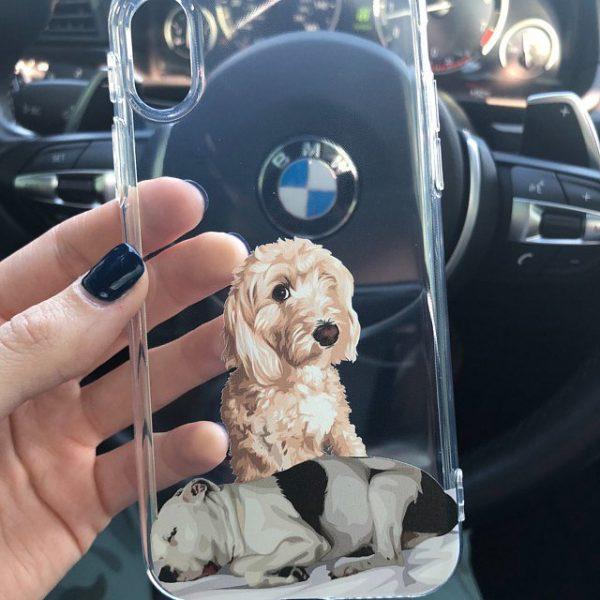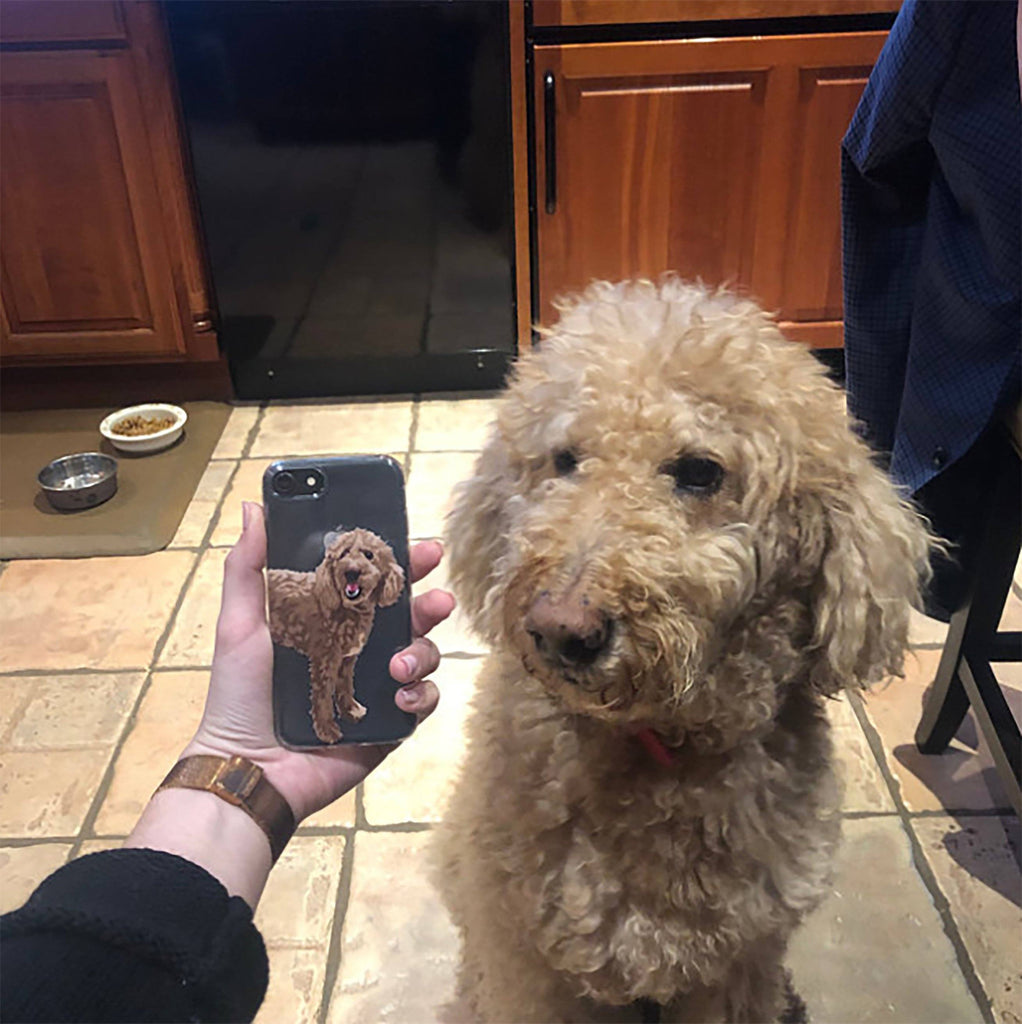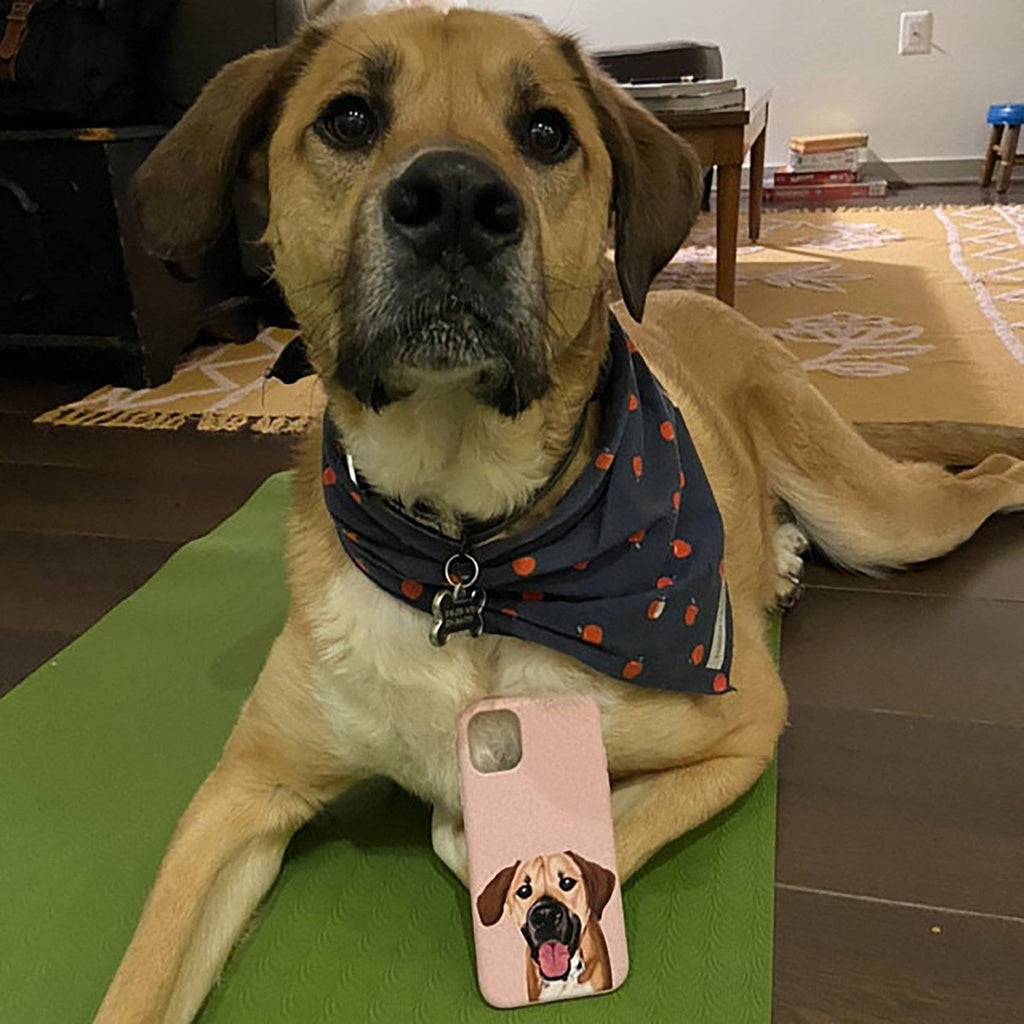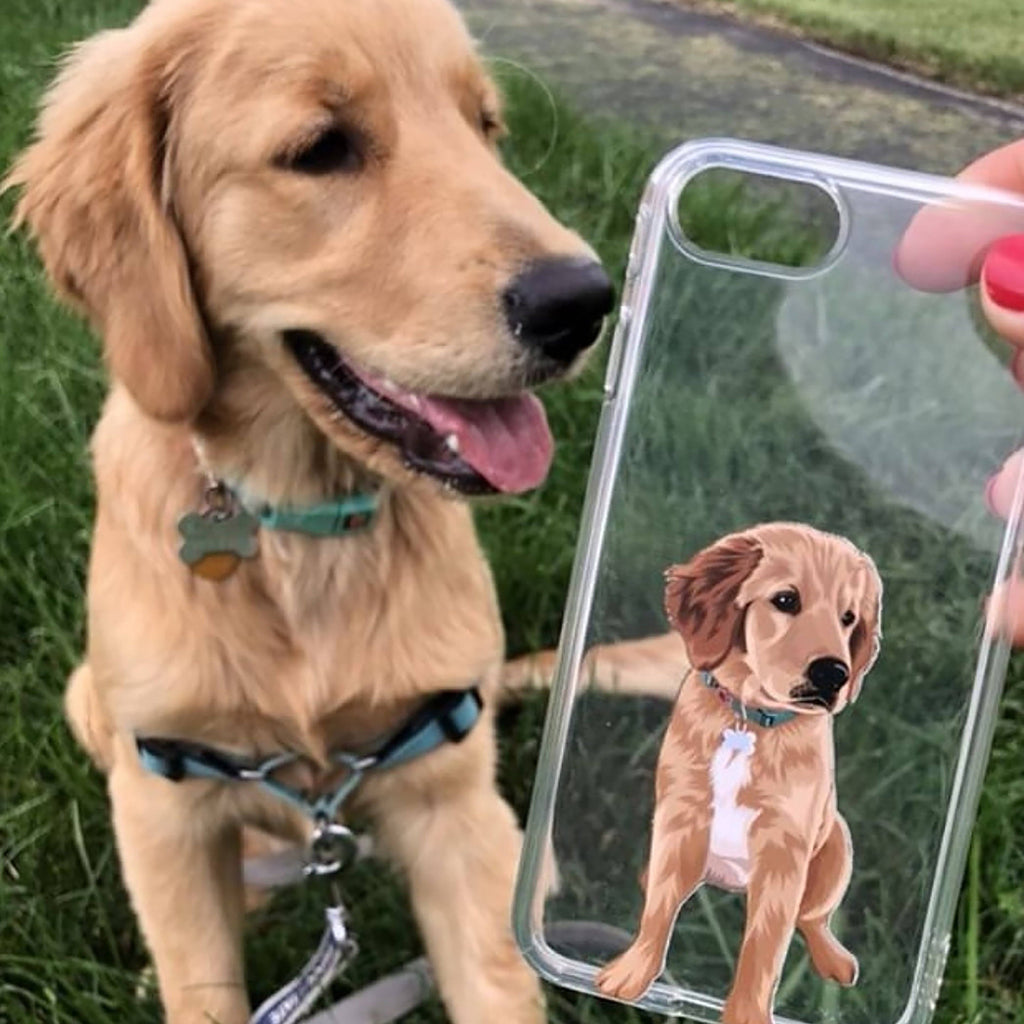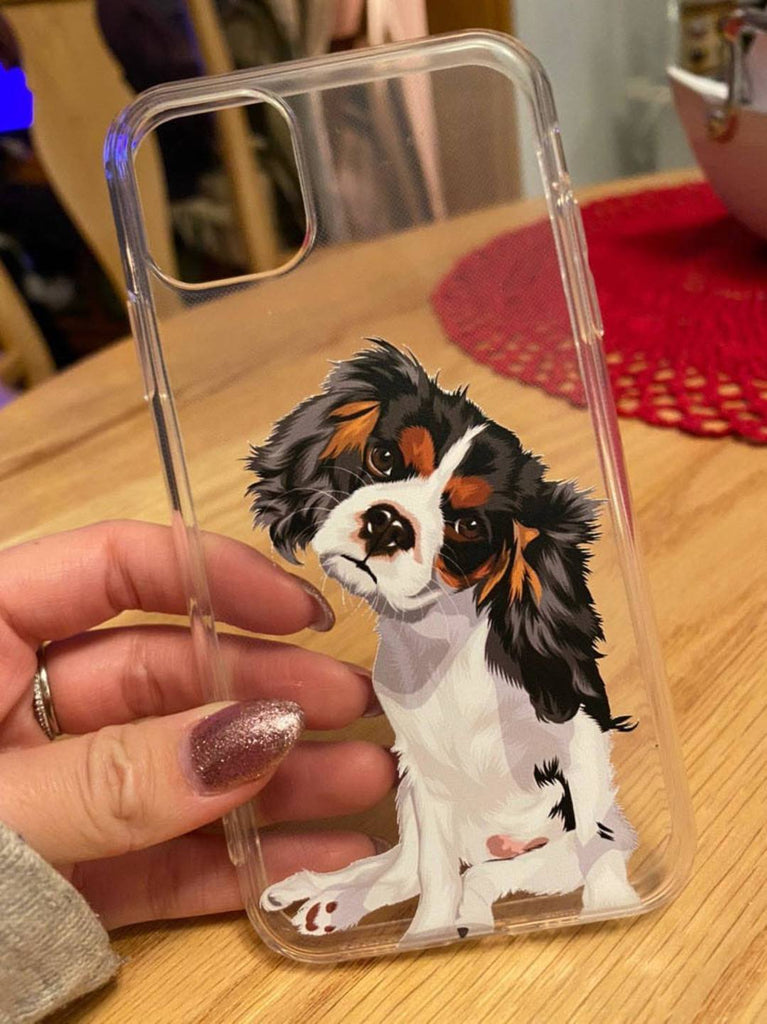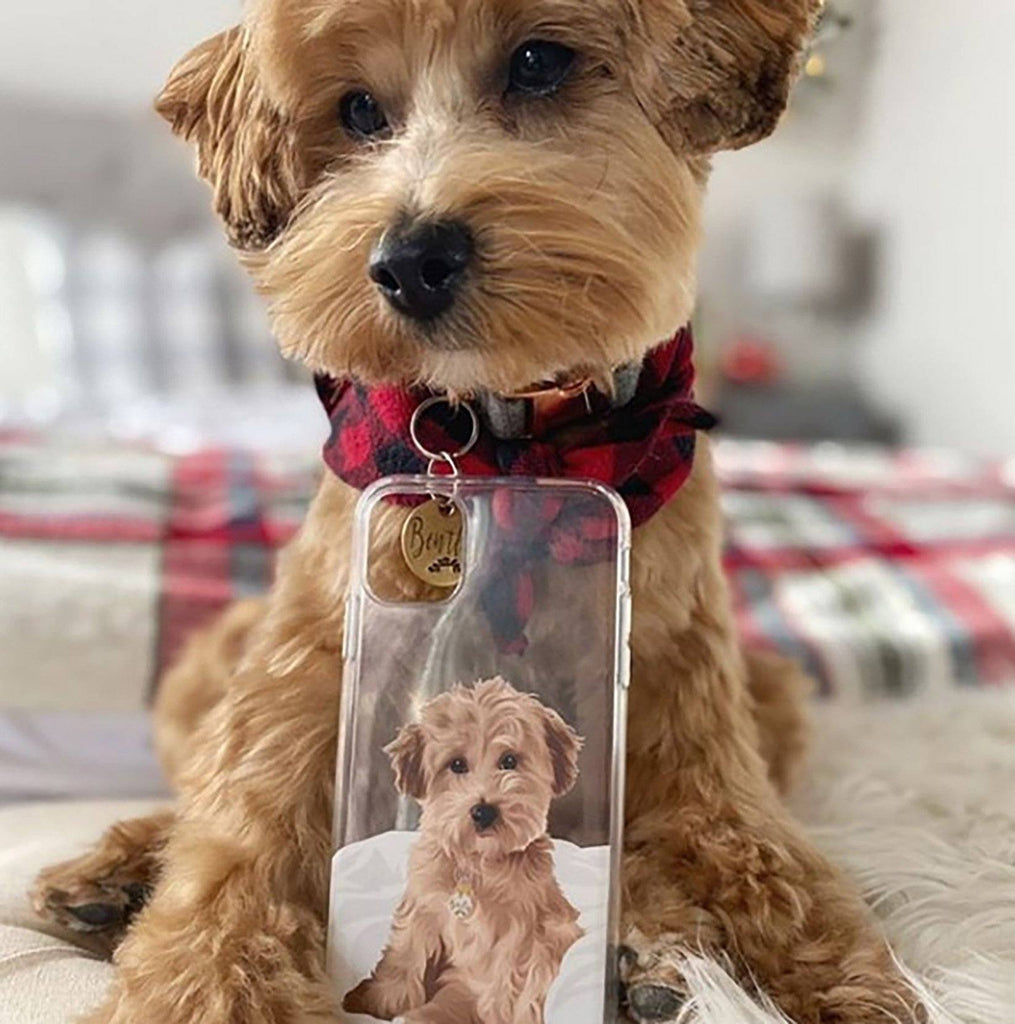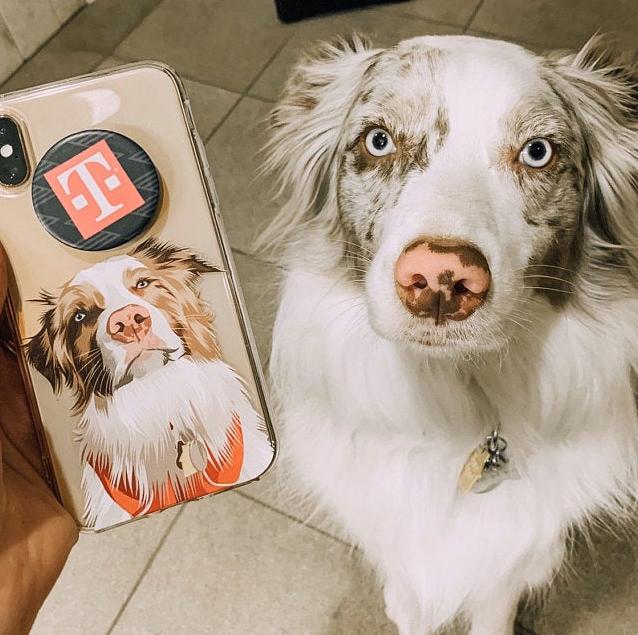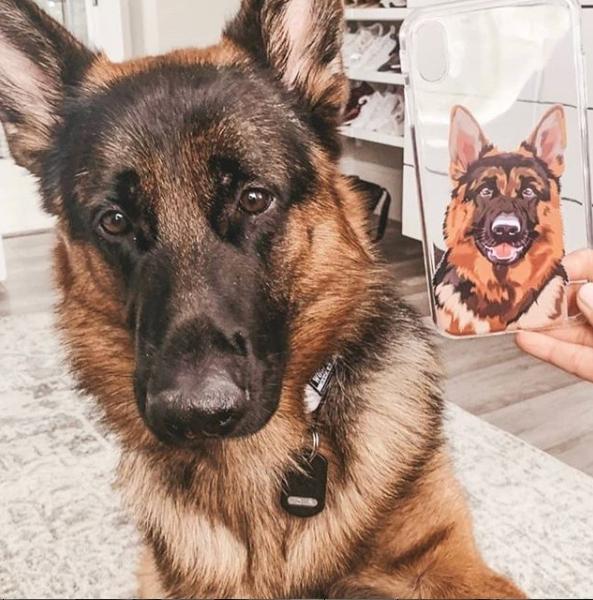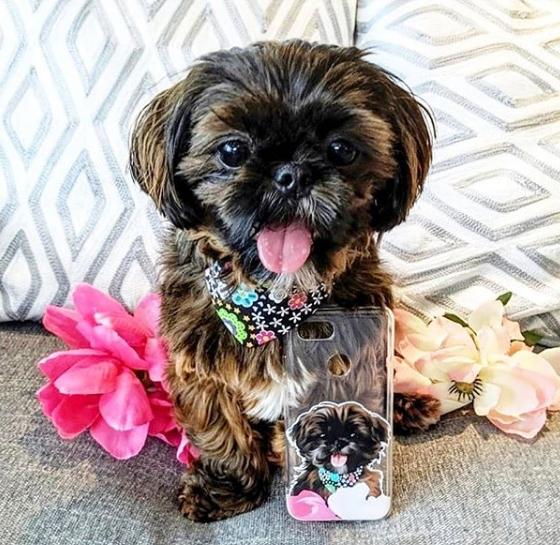 Overview

We can draw any animal you want! 100% hand-drawn custom gifts. Disclaimer: There may be a lot of jealousy among friends looking at your cellphone 😁
Discover the ultimate custom pet portrait phone case – the perfect unique gift for pet parents! 🐾✨ We have been creating custom pet phone cases since 2014, ensuring a "wow" reaction on any anniversary or holiday. Cherish your furry friend with this personalized masterpiece, designed to make any pet parent's heart melt. 🎨📱
How to Order

1) Choose the number of pets & select your device
2) Upload your photo(s) by clicking on the "CHOOSE IMAGE"
3) Add any special request in the "SPECIAL REQUEST"
4) Add To Cart and select any extras needed 
5) Purchase the product
━━━━━━━━━━━

The design (𝗜𝗦):

✅ Expertly UV printed using cutting-edge printer/ink technology
✅ Imprinted onto the case's back surface for lasting resilience
✅ Boasts a velvety matte finish
✅ Subtly elevated for enhanced visual and tactile appeal

The design (𝗜𝗦 𝗡𝗢𝗧):
❌ A sticker, decal, or paint application
❌ Easy removal or peeling
❌ "Embedded" into the case structure

━━━━━━━━━━━

📸 Seamless Selection:
If you submit multiple photos, leave the hard part to us. We will meticulously choose the best-suited photo to create your masterpiece.

💡 Capture the Extraordinary:
Should you desire a drawing from a different photo once we've started the artwork of your original choice, our additional service comes into play for an extra fee.
━━━━━━━━━━━
𝐒𝐄𝐋𝐄𝐂𝐓𝐈𝐍𝐆 𝐓𝐇𝐄 𝐂𝐎𝐑𝐑𝐄𝐂𝐓 𝐃𝐄𝐕𝐈𝐂𝐄

Kindly ensure accurate case selection matches your phone settings while making your purchase.

In case your phone isn't in the dropdown menu, feel free to contact us! It's possible we can accommodate your device!



Shipping

1 to 4 working days to draw and render your custom design
US orders: 3-8 working days once the order is shipped. All US orders are tracked
Canadian orders: 2-7 working days once the order is shipped
International orders: Fully tracked, the timeline depends on the final destination, the average is 2-3 weeks 
𝐑𝐄𝐓𝐔𝐑𝐍 𝐏𝐎𝐋𝐈𝐂𝐘
Non-exchangeable &, non-refundable as it is custom-made & hand-drawn. 
━━━━━━━━━━━
𝐀𝐁𝐎𝐔𝐓 𝐍𝐎𝐑𝐓𝐇𝐋𝐄𝐆𝐄𝐍𝐃𝐒

In 2014, David and I founded NorthLegends - Légendes du Nord. As a small enterprise, we channel our energy into impeccable artwork and top-tier printing standards. Every phone case we offer is meticulously printed using our in-house, state-of-the-art UV printer. This approach guarantees meticulous quality control across each individual case.

Thanks a lot for supporting us!
Merci beaucoup!
━━━━━━━━━━━
Instagram 📸 https://instagram.com/AnimalPhoneCase
Facebook 👍🏼 https://facebook.com/AnimalPhoneCase
Twitter 🚀 https://twitter.com/NorthLegends
Pinterest 📌 https://pinterest.com/NorthLegends
TikTok 🎥 https://www.tiktok.com/@northlegends